New Feature: The Railbird!
Have you ever wished your friends could watch you play as you get down to that final table grind in that juicy cash game? Well, now they can with the click of a button using our new Railbird feature we just added to the site!
Using this new technology, you can now instantly share a link to your tournament or cash game table so your friends can rail you from their computer as you take down the competition!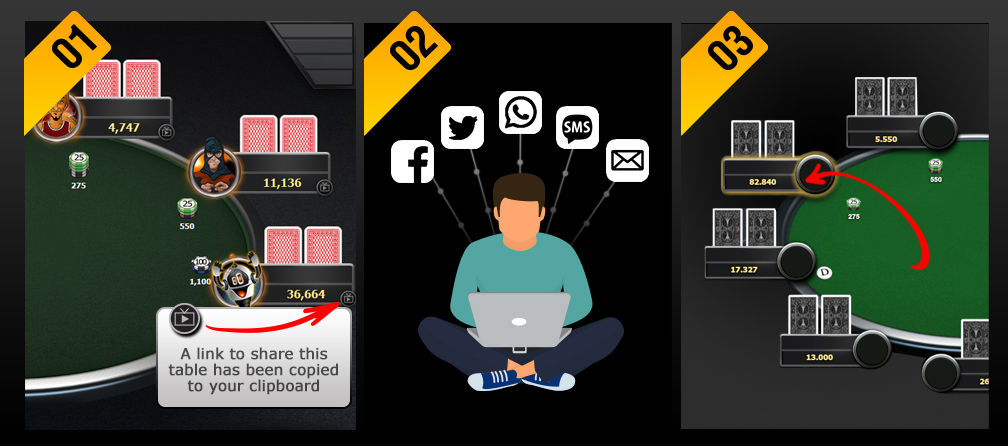 Here's how it works:
Click on the small TV button on the bottom right corner of your nameplate at the table you are seated at. The system will then automatically copy the link needed to share the table to your clipboard.
Share the link by pasting it to your friends or the person you want observing your play.
Once they click on the link, they'll be able to instantly watch you play from a pop-up window on their computer from a Flash Player.
It's as simple as that! And the best part is that your friends don't have to waste time downloading the poker client or creating an account in order to watch!
Share your grind today!