Newest Software Improvements
Winning Poker Network strives to better its product and playing experience every day. Our latest software release includes vast improvements including new cash game filters, a revamped main and tournament lobby, a complete game table transformation and much more! The new additions and changes enable you to navigate the software with ease while enjoying the sharper animation of our user interface.
Here's a breakdown of our latest improvements!
New Main Lobby and Tournament Lobby Look and Feel:
We've graphically redesigned both the main lobby and tournament lobbies while adding additional functionality so you can now access any part of the diverse features in our main client and see every important detail while playing a tourney with a simple click of a button.
Main Lobby: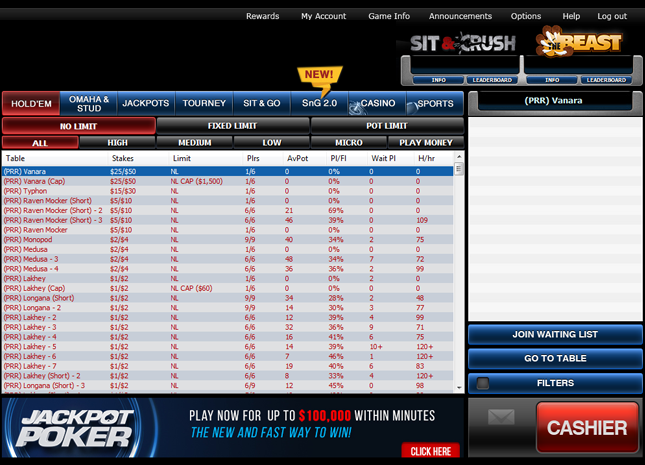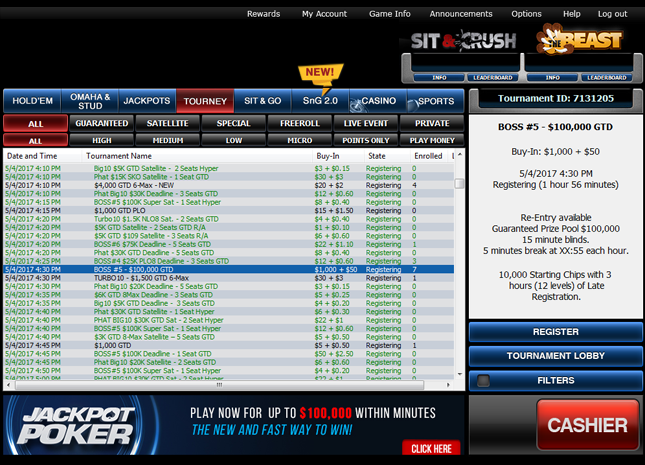 New "Inside Tournament Lobby":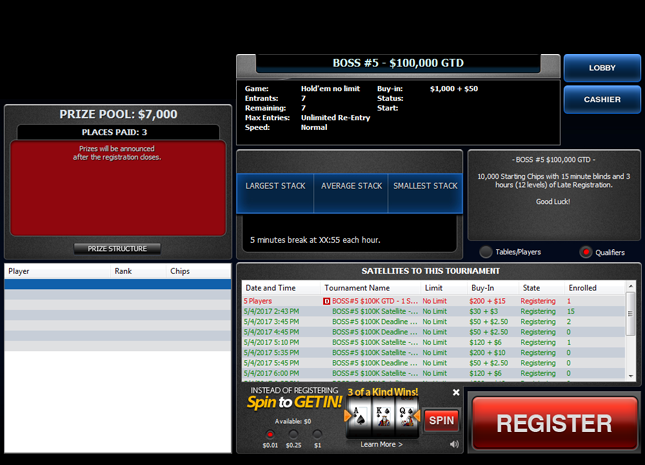 New Ring Game Filters:
You can now specify the exact type of cash game that best suits your needs just by clicking on the box of your desired game. Here's a look at all the filter box which allows you to sort through the cash game tables by number of players, buy-in type, stakes, and more!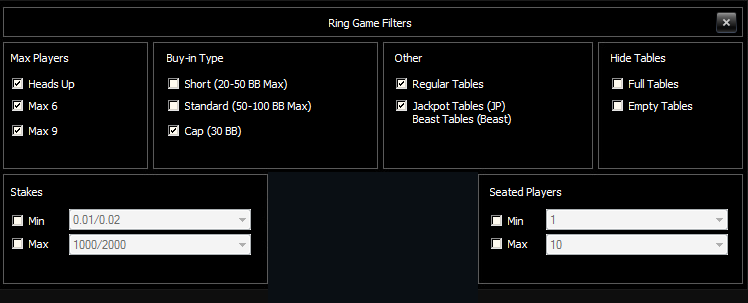 Find the filter option at the bottom right hand of your screen to specify the exact type of game that's right for you.
You are now the Master Navigator:
WPN has made it easier than ever to make your way through the various stakes by our master navigation control bar featured at the top of the client. You can now click to any of our stakes and games including our online casino and sports from the top of the client in our main lobby:

Combined Detailed Active Player and Waiting Player Lists:
WPN has now merged our player list and our waiting list into the main lobby so you can easily see both who you want to play with as well as who is next in line as well as player balances. Ideal for selecting your perfect game!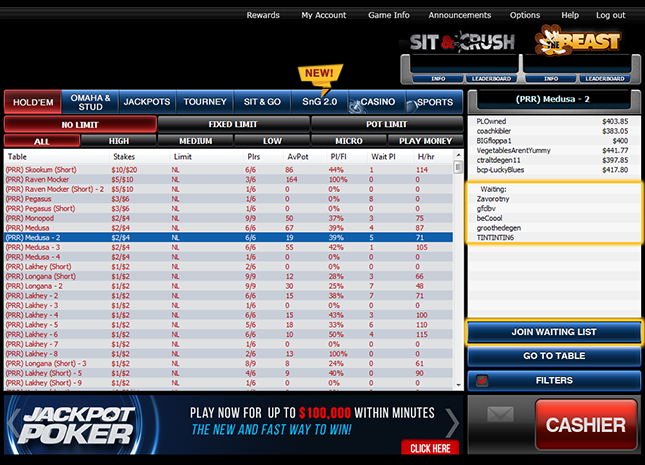 WPN's New Game Tables
WPN has completely transformed the tables where you spend the majority of your time on our site to make for a slicker gaming experience for both Omaha and Texas Holdem. The new tables not only look better but include functionality for you to make multi-tabling easier so you can maximize your wins.
New Table Design: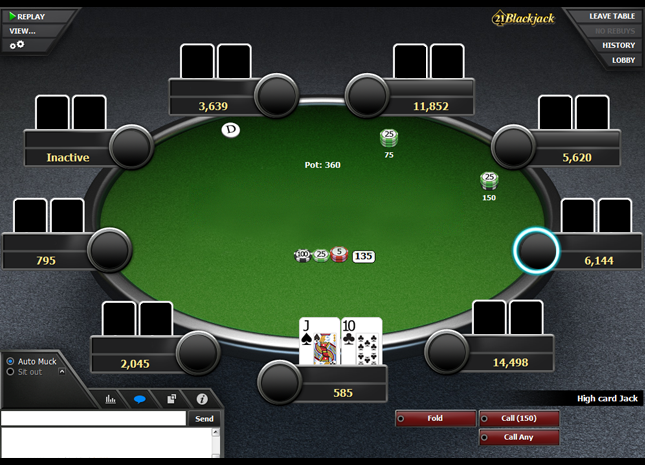 Not only are the new tables much more aesthetically pleasing, they include new functionality as well. You can now sit in and out of all the tables that you are playing by using the 'sit out/sit in' all options and we've allowed for more options with our 'pre-action checkboxes' while you play to make multi-tabling a breeze.
These above changes is solely a broad stroke of the many details that you'll see we've included in the release such as prominent information displays to inform you better, easier access to all functions, and subtle graphics improvements that you'll experience as you make your way through our new user interface.
We do hope you enjoy the latest software upgrade and look forward to your feedback as you enjoy the new features.